How to choose the international school in Thailand for your children
         Hi, guys! If you are moving to Thailand and looking for the international schools, you are on the right place. Many parents might concern about planning to live in Thailand due to the unfamiliar climate and society, but one of the most significant factors is the school for your child. Today, we would like to serve you with the information which will help you make decision about how to select an international school that is suitable for your child. Let go through it!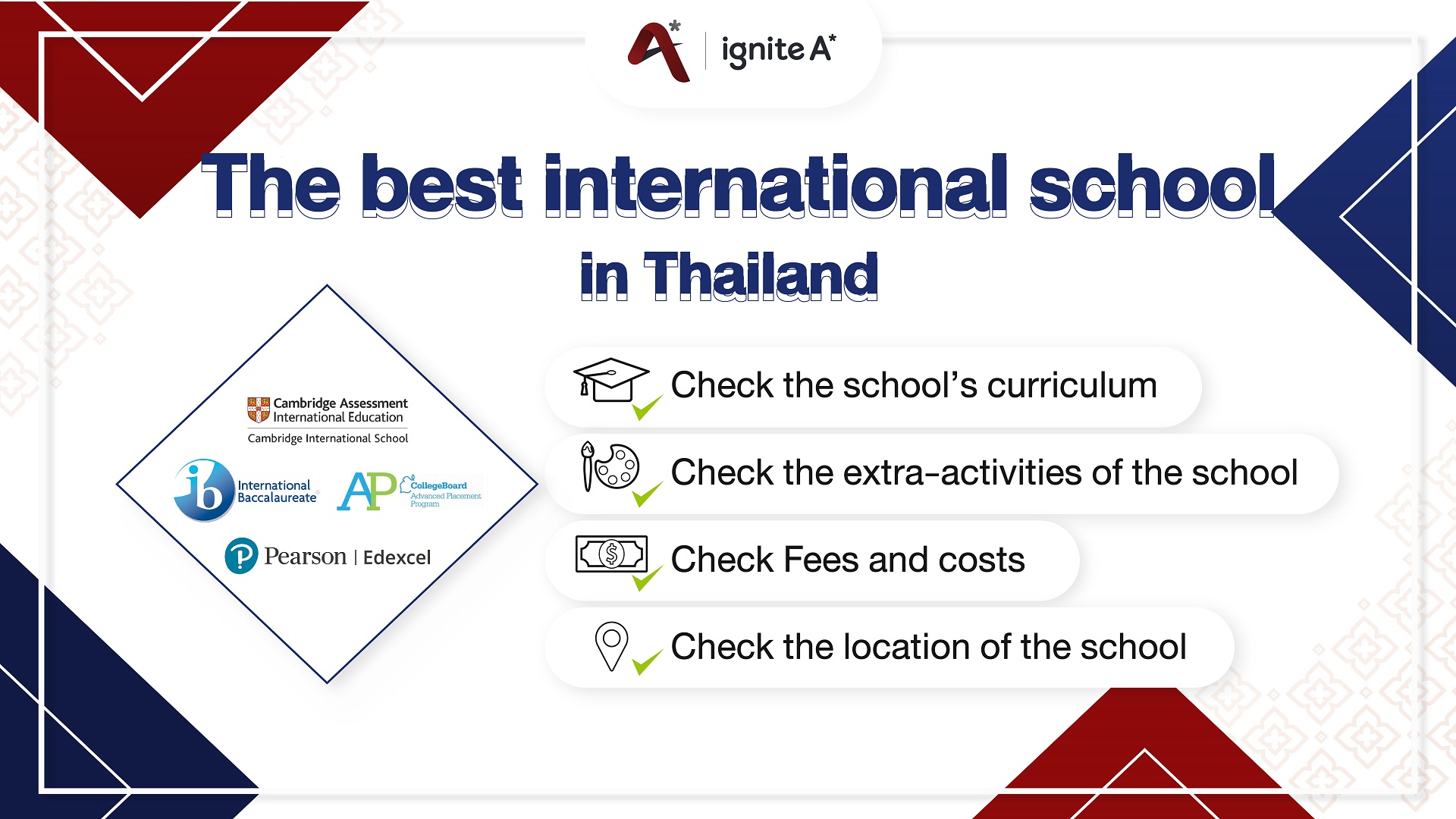 At first, you should think about the curriculum as it will ease you to filter the school that is out of your criteria and reduce the time for consideration. In Thailand, there are three main curriculums which are British, American, and international baccalaureate curriculum (IB), and the total number is 90 international schools which are divided into 43 British schools, 27 American schools and 22 IB schools. In fact, each curriculum has its own benefits which depend on the learning styles that are matched with your child. Therefore, you need to find information about each curriculum to weigh the strengths and differences.
         Next, after choosing the curriculum, you need to consider the school extra-activities. The reason is that even if the school applies the same curriculum, the activities might be various such as community service, student government, and sport clubs. Thus, you can ask for more information about the extra-activities from the school to see all the list of it.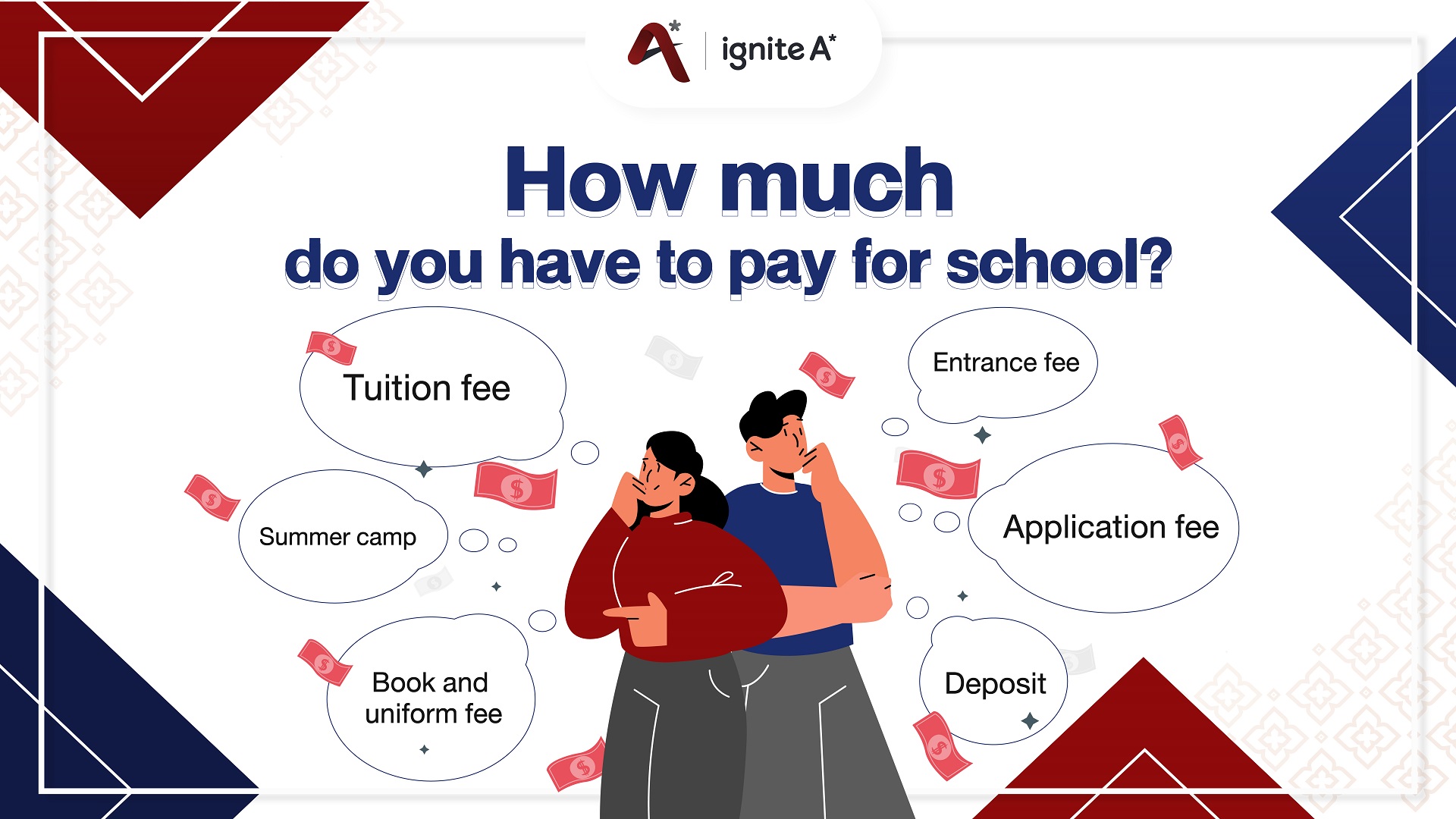 The international school has a wide range of tuition fee as it starts with 50,000 to over a million Thai Baht per year! You can use the range of school's choices to choose which cost will be matched to you. To prepare, you can look at the cost structure which can be classified into two main parts, and you can prepare the budget in advance including:
Paid only one time
– Application fee
– Entrance fee
– Students' assessment fee
– Deposit (Refundable)


Paid per year
– Tuition fee (2-4 times per year)
– Additional fee (Cost excluded from tuition fees: summer camp)
– Capital Assessment fee


These are a list of example cost from the international school in Thailand which might be named differently.
         Last but not least, you need to consider about the international school based on the location that you plan to live. As there are many international schools located in Thailand, you can assess the travel distance and time to travel per trip to school. Consequently, this will help you to travel with the shorter trip to school with the lower usage of fuel.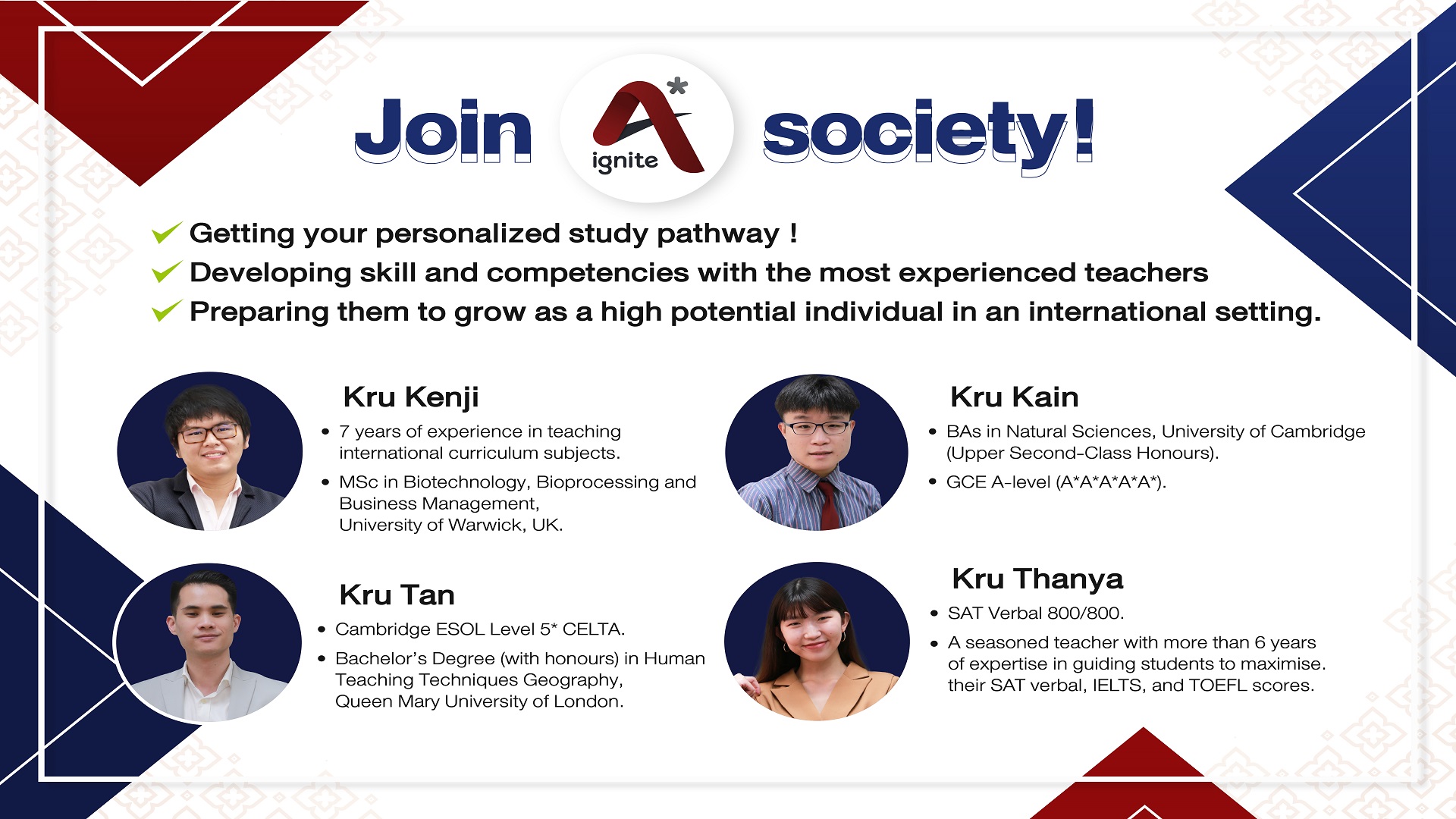 All in all, you might also need to consider further topics such as the student's preparation for school in terms of academics and the use of languages. If you are planning to find the educational service center, we, ignite A*, are a professional institution that could prepare the kids in both advance and intensive levels for all students. Also, we will help you come up with personalized study pathway to enter in both the college and the university levels. Please feel free to plan the study plan with our educational consultant through the below contact information.