สวัสดีครับ วันนี้ครูกวาง คุณครู A* จะมาแนะนำหนังสือที่ช่วยพัฒนาทักษะภาษาอังกฤษของน้องๆให้ดีมากขึ้น กับ 15 book recommendations will help you study IB Lang & Lit by Kru Kwaang ครับ
จะมีเล่มไหนที่น่าสนใจ ไปดูกันเลยครับ !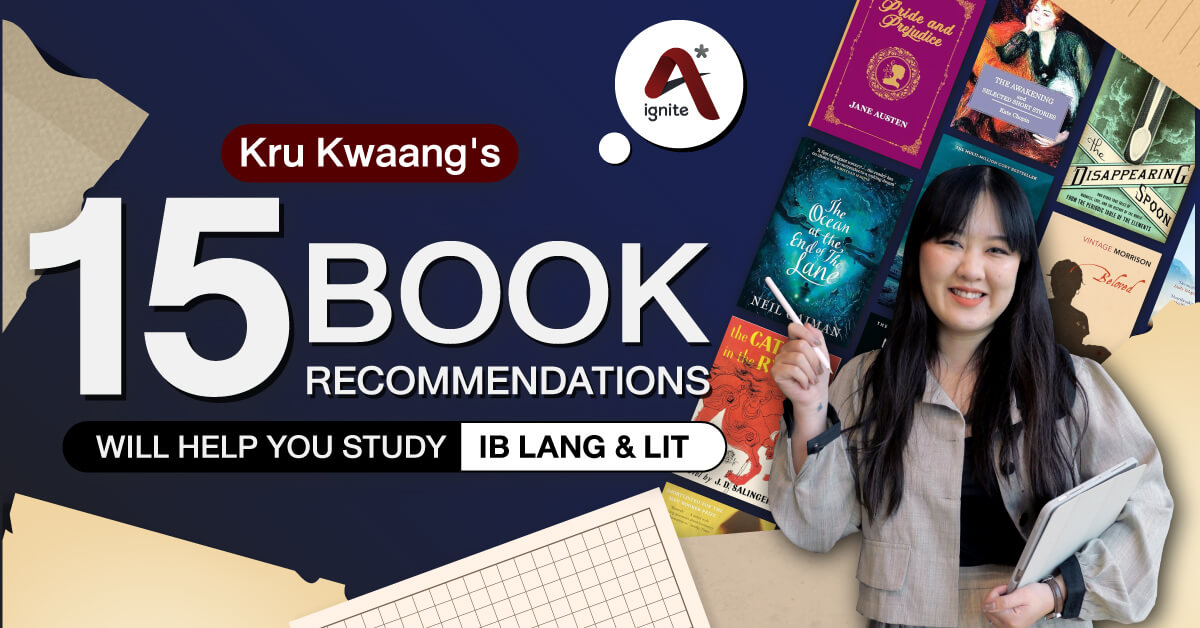 15 Books Recommendations for IB Lang & Lit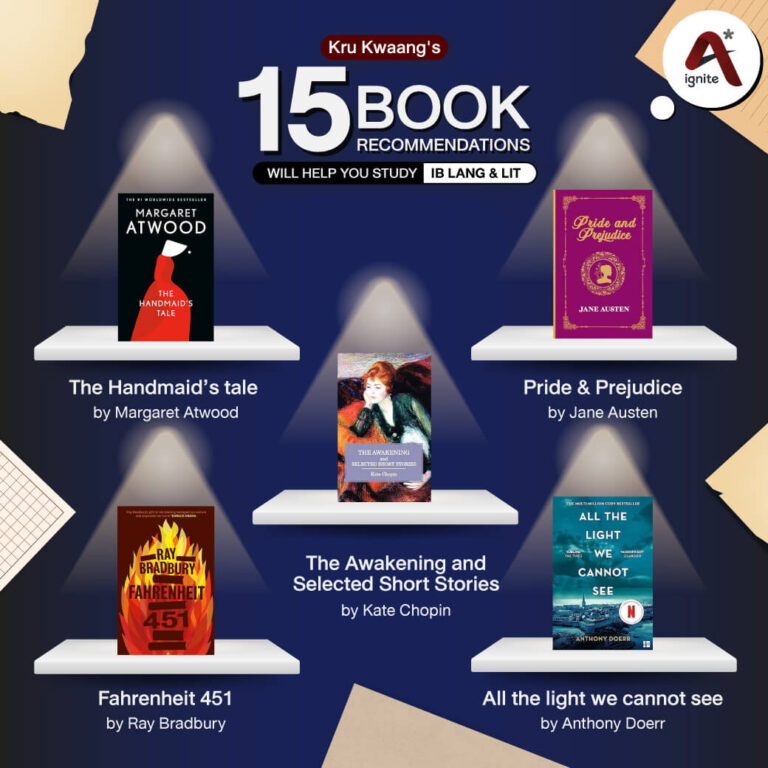 The handmaid's tale. — by Margaret Atwood, 1985
Set in the near future, America has become a puritanical theocracy and Offred tells her story as a Handmaid under the new social order.
Pride and prejudice — by Jane Austen, 1813
In early nineteenth-century England, a spirited young woman copes with the courtship of a snobbish gentleman as well as the romantic entanglements of her four sisters.
The Awakening and Selected Short Stories — by Kate Chopin, 1899
Edna Pontellier, a Victorian-era wife and mother, is awakened to the full force of her desire for love and freedom when she becomes enamored with Robert LeBrun, a young man she meets while on vacation.
Fahrenheit 451 — by Ray Bradbury, 1953
This hauntingly prophetic novel centres around a not-too-distant future where happiness is allocated on a TV screen, individuals and scholars are outcasts and books are burned by a special task force of firemen.
All the light we cannot see : a novel — by Anthony Doerr, 2014
A blind French girl and a German boy whose paths collide in occupied France as both try to survive the devastation of World War II.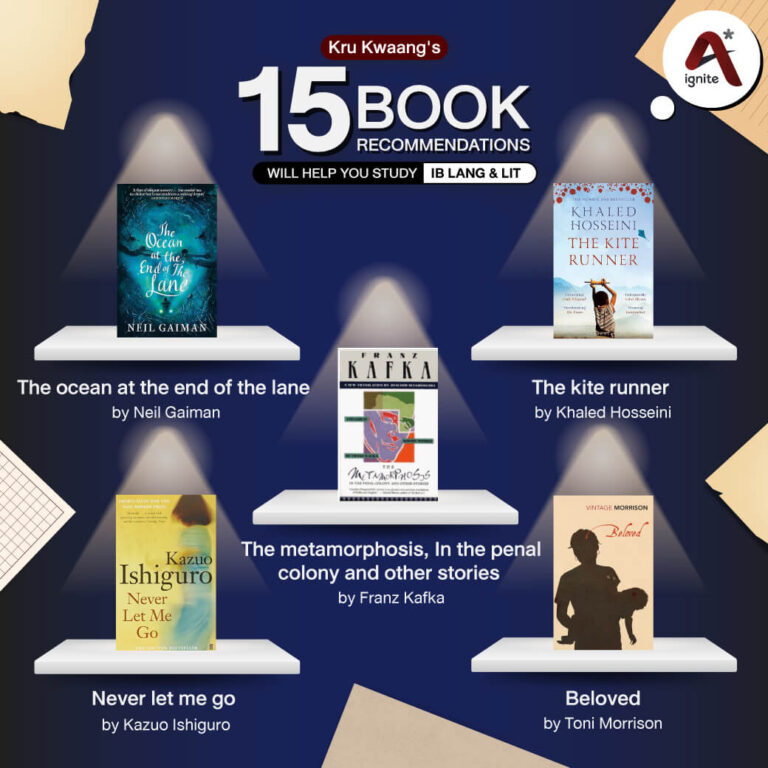 The ocean at the end of the lane — by Neil Gaiman, 2013
It began for our narrator forty years ago when the family lodger stole their car and committed suicide in it, stirring up ancient powers best left undisturbed. Dark creatures from beyond the world are on the loose, and it will take everything our narrator has just to stay alive: there is primal horror here, and menace unleashed – within his family and from the forces that have gathered to destroy it. His only defense is three women, on a farm at the end of the lane. The youngest of them claims that her duckpond is ocean. The oldest can remember the Big Bang.
The kite runner — by Khaled Hosseini, 2003
Amir, haunted by his betrayal of Hassan, the son of his father's servant and a childhood friend, returns to Kabul as an adult after he learns Hassan has been killed, in an attempt to redeem himself by rescuing Hassan's son from a life of slavery to a Taliban official.
Never let me go — by Kazuo Ishiguro, 2005
Kathy, Ruth and Tommy were pupils at Hailsham – an idyllic establishment situated deep in the English countryside. The children there were tenderly sheltered from the outside world, brought up to believe they were special, and that their personal welfare was crucial. But for what reason were they really there?
The metamorphosis, In the penal colony and other stories — Franz Kafka, 1915
"The Metamorphosis" is an allegorical story about a man who awakens one morning to find himself changed into a large insect.
20th century classic. The author, a German-speaking Bohemian Jewish novelist and short-story writer, is widely regarded as one of the major figures of 20th-century literature.
Beloved — by Toni Morrison, 1987
It's the mid-1800s. At Sweet Home in Kentucky, an era is ending as slavery comes under attack from the abolitionists. The worlds of Halle and Paul D. are to be destroyed in a cataclysm of agony and torment. The world of Sethe is to turn to violence and death.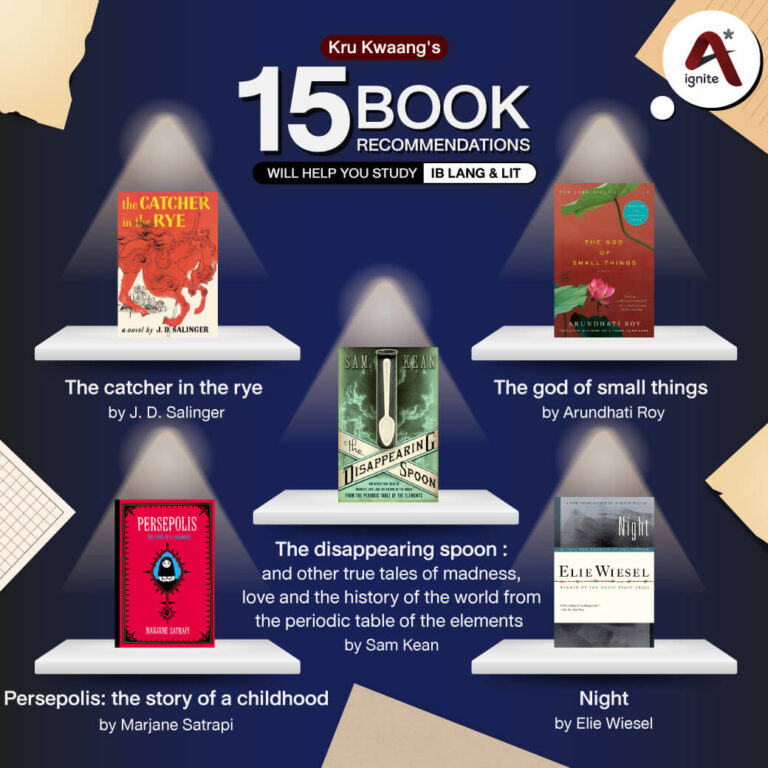 The catcher in the rye — by J. D. Salinger, 1951
An adolescent boy, knowing he is about to be dropped by his school, spends three days and nights in New York City.
The god of small things — by Arundhati Roy, 1997
On a December day in 1969 twins Rahel and Estha, born to a wealthy family living in the province of Kerala, India, find their lives changed after the death of their English cousin who was visiting for the holidays.
The disappearing spoon : and other true tales of madness, love, and the history of the world from the periodic table of the elements — by Sam Kean.
Examines the stories behind the creation of the periodic table, focusing on the history of gold, carbon, silicon, and neon.
Persepolis: the story of a childhood — by Marjane Satrapi, 2000
The great-granddaughter of Iran's last emperor and the daughter of ardent Marxists describes growing up in Tehran in a country plagued by political upheaval and vast contradictions between public and private life.
Night — by Elie Wiesel, 1956
Presents a true account of the author's experiences as a Jewish boy in a Nazi concentration camp.