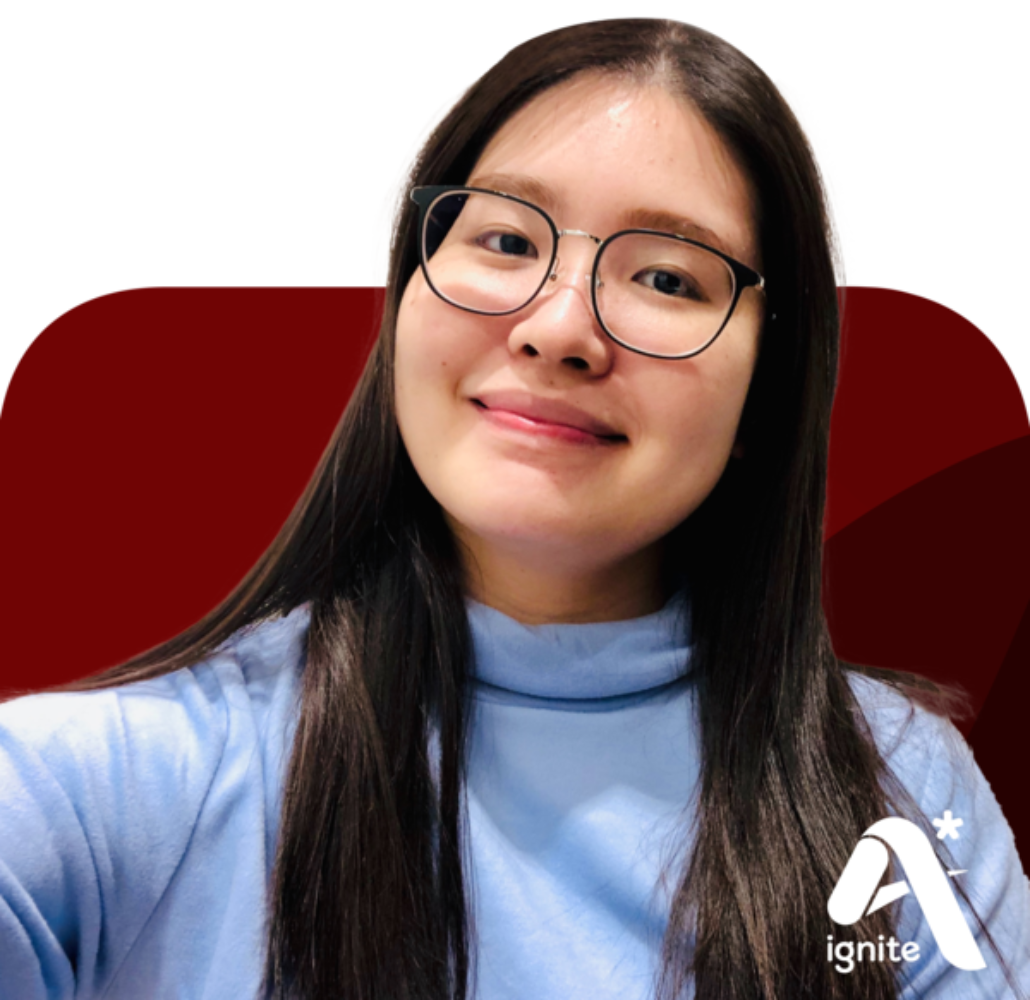 ครูเม
(Nattaporn Siriparchaya)
ที่ปรึกษาด้านวิชาการ และ ประการผู้ช่วยนักวิจัย สวทช. ที่พร้อมส่งเสริมที่น้องสนใจและพัฒนาตัวตนให้ออกแบบมาในรูปแบบที่น้องอยากเป็น
Medical Consult & Application Program
ที่ปรึกษาด้านวิชาการ การทำแผนธรกิจแผนการตลาด และ วิทยานิพนธ์

ติวเตอร์นักเรียนนานานาชาติ วิชาคณิตศาสตร์ และ ภาษาอังกฤษ (ระดับประถมและมัธยม) 

ผู้ช่วยนักวิจัย ณ สถาบันวิทยศิริเมธี และ สำนักงานพัฒนาวิทยาศาตร์และเทคโนโลยีแห่งชาติ (สวทช.) 
Understand students' needs and interests. Get to know their goals and passion.

Search for their strengths and weaknesses and their interests to crack their personalities.

Create study plans to achieve their goals. Design and personalize their portfolios to get the unique outcome and to represent the best version of them.

Guide and motivate students to keep on track and not to lose focus. Support their interests and develop them in the way they want to be.
Medical Consult & Application Program